OfficialAnyong

Moderator

Status

:


Posts

: 20


Join date

: 2017-08-03

Mon Aug 28, 2017 10:33 pm
Like in a mall, they have their auto doors. This tutorial will tell you how to wire them! Here we go!
All you need is:
1x WIRED Trigger Walk On Furni
1x WIRED Trigger Walk Off Furni
2x WIRED Effect Match Furni In Position & State
1x WIRED Trigger Repeat Effect (optional)
1x 4by4 patch/tile/floor
First, let's wire our patch/tile/floor. Wire your Walk On Furni and Walk Off Furni on the same furni.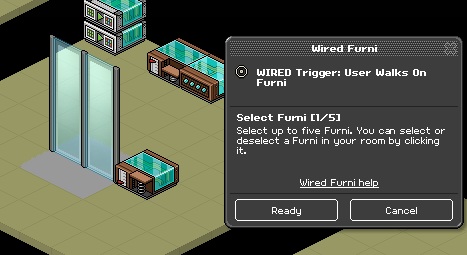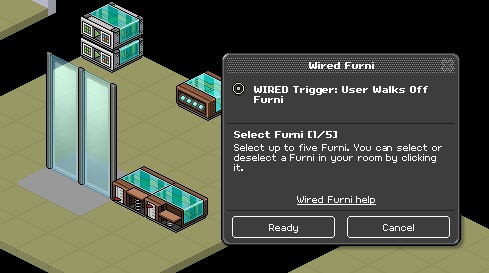 Then we place our first Match Furni to Position & State wired. 
Place the glass dividers together. Wired your two glass dividers and check the Current Position Room option.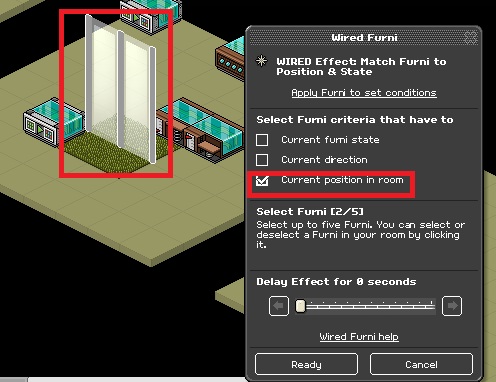 Stack your FIRST Match Furni on top of the Walk Off wired.
Then, move your glass dividers to the side of your patch/tile/floor and wire your SECOND Match Furni.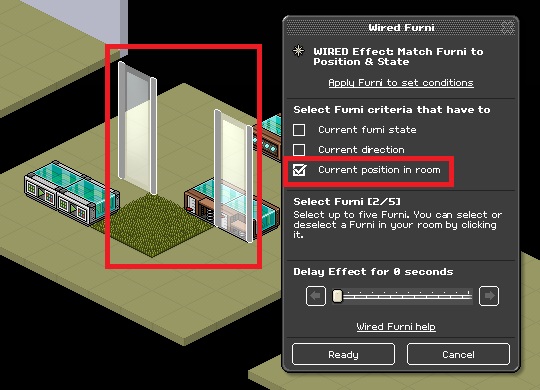 Stack your SECOND Match Furni on the Walk On Wired
OPTIONAL:
Place your TRIGGER REPEAT on top of the Walk Off wired. This is to fix the doors back automatically without glitching.
This is how it should be stacked:
That's the end of our tutorial! Hope you enjoyed it!
_________________
Permissions in this forum:
You
cannot
reply to topics in this forum