on Fri Aug 04, 2017 12:52 pm

©Habbo.COM
August : Summer Bazaar
TODAY!
Habbo has released their new items in Catalogue on the Summer Bazaar line.
Try out the new different dessert outfits with new color
fantastic
combination!
Some new items will be found on Alhambra, Ancients and Shalimar lines.
Dying your Furni!
Some items that released today can be customized and dyed in different color you want!
List of items that can be customized:


Bazaar Curtain

Bazaar Roof

Bazaar Pillow

Bazaar Vase

Bazaar Lamp

Bazaar Rug

Process to Dyed an Items:


Get a selection of dyes and a Dye Bucket.

Place the Dye Bucket on the ground and double click/tap on it.

Once you have got all the required ingredients for a recipe, you will be able to click/tap "Dye!"

Items will appear in your inventory!Below is the visual representaion: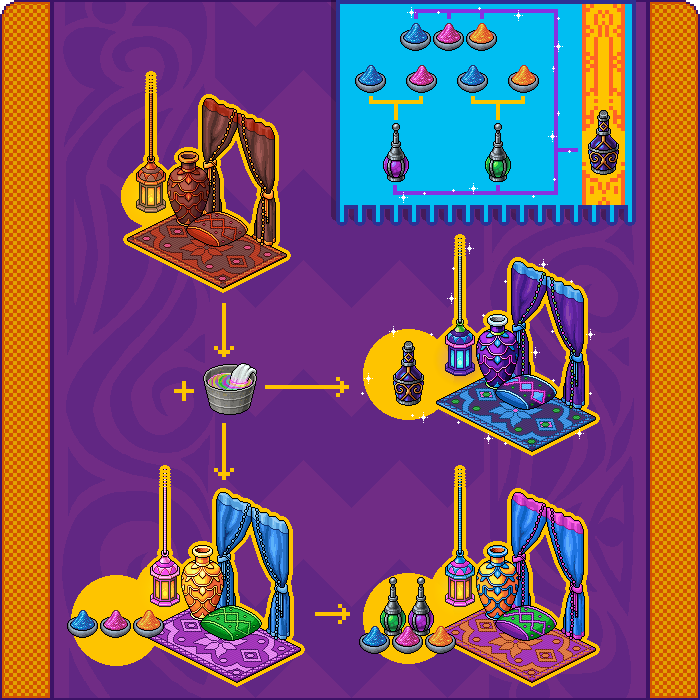 ©Habbo.COM
_________________
Join us to the Official HabboPinas Tambayan!
Click
HERE!
on Sun Aug 06, 2017 5:32 pm

Permissions in this forum:
You
cannot
reply to topics in this forum